Guitars are art pieces. When we look at them, they can make us feel joy. When we hear them, they can make us feel every emotion. Without ever saying a word, they can talk to us. How? Art can do that.
The goal of The Vibrato Bar is to showcase guitars as the beautiful works of art they are. We wanted to display them in an empty room, on white walls, with plenty of space to breathe.
No distractions. No noise. No gimmicks.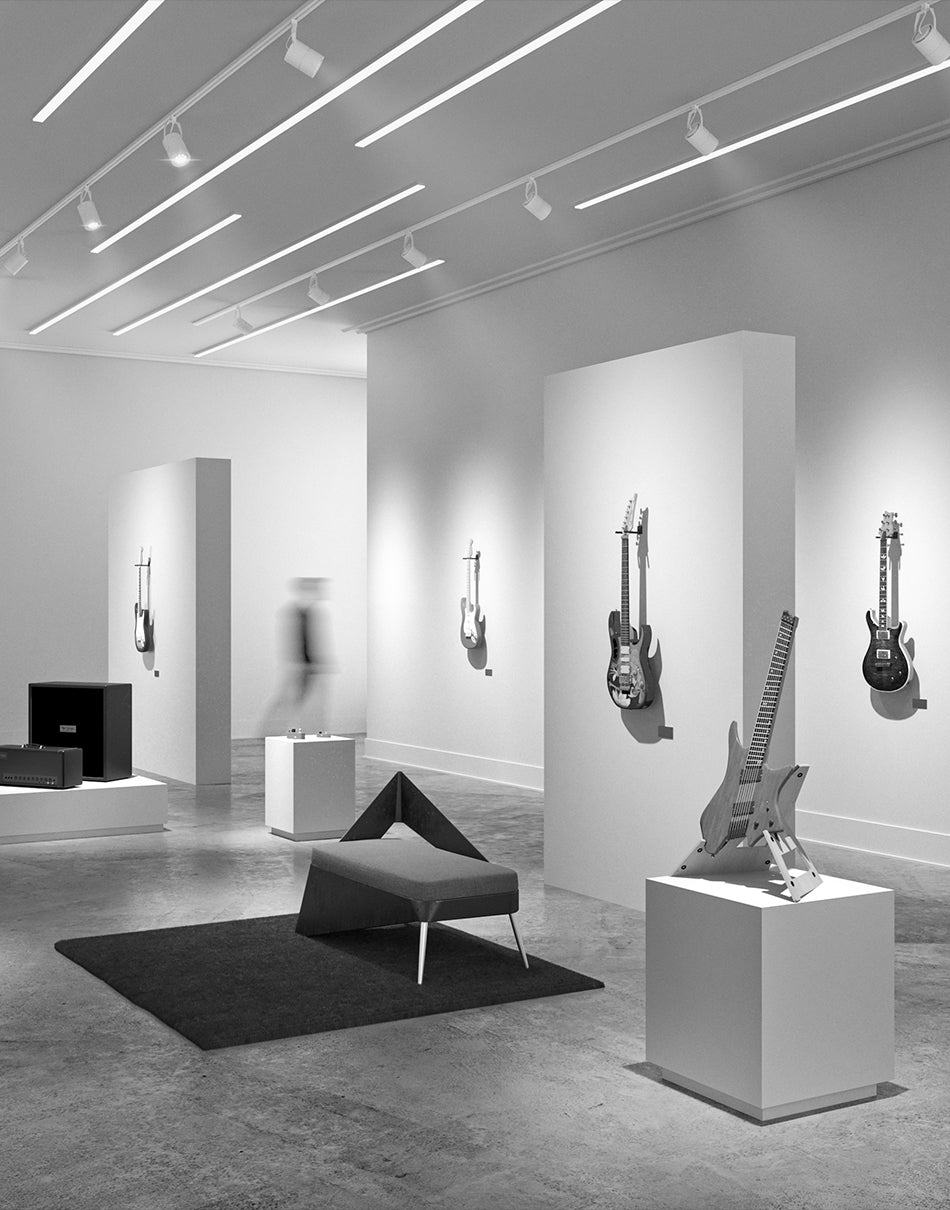 Sight:
A quilted maple top. A flamed maple neck. Let your eyes guide you to the guitar that speaks to your soul.
Touch:
Touch the guitar. How does it feel in your hands? Experience it. Explore it. Appreciate it.
Hearing:
Walk into a private room to plug in and play. It's just you and the guitar. Immerse yourself in how the guitar sings your song.
Smell:
Mahogany, maple, cocobolo, ziricote, cedar, nitrocellulose finishes etc. Enjoy the aroma of all the ingredients used to create the work of art.
*Our beautiful showroom is located in Burlington, Ontario, Canada, and is currently under renovation.
When you arrive for your private appointment at The Vibrato Bar, you're met with the finest guitars, amps and tone tools from the most renowned luthiers and builders.
Enjoy one of our specialty coffees while you browse the gallery. Let's have a cappuccino while we sit and discuss the specs of your custom order. Let's toast a glass of champagne to celebrate your new acquisition.
The Vibrato Bar is not a guitar store; it's a guitar experience.
Experience it today.
Book now